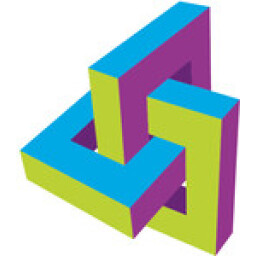 CLS Services
Gepubliceerd: ongeveer 1 maand geleden
External Contract Lab Manager COVID
Gepubliceerd: ongeveer 1 maand geleden
CLS Services is a leading professional recruitment agency, specialised in the recruitment and career coaching of people with a background in chemistry & life sciences. For our client, Janssen Biologics B.V., we are searching for an External Contract Lab Manager COVID.

Keywords
Analytical
GMP
Lab management system
Project Management
Outsourcing process
Job description
We are searching for a suitable candidate to manage release and stability testing for our COVID vaccine. In your role you will be accountable for one of the main laboratories which will test our COVID vaccine.
You will combine your experience in quality control testing with your talent for keeping clear overviews. You need coordination skills to maintain the current processes and you should work together with other parties like External Manufacturing and Procurement to ensure all required assets are in place to enable efficient outsourcing and testing of our COVID vaccine. You will work closely together with the External Quality group, the Analytical development department as well as with the QA department of different manufacturing sites. You will be responsible to ensure timely testing of the products.
Main Tasks and Responsibilities:
Keep clear overviews of different business processes;
Set up and maintain planning and reporting tools;
Ensure financial flows are managed;
Ensure a standard process with standard governance structures and roles and responsibilities is set up and maintained with the external laboratory;
Independently solve issues as well as solving issues with key stakeholders like subject matter experts from analytical development or manufacturing;
Manage all systems to be utilized to ensure test results are accessible in time for release and stability;
Ensure timely and proper reporting to partners and stakeholders.
Who we're looking for
We are looking for an experienced candidate with at least a Bachelors background. You have experience in a pharmaceutical environment and good knowledge of analytical assays and GMP. Also experience with laboratory management systems, project management and governance structures is required. Knowledge about the outsourcing process within a pharmaceutical company is advantageous.
We are looking for a candidate who is able to deal with a project with high visibility, significant time pressure and a challenging demand from a quantity and timeline perspective. It will be key for the function to be pro-active, solve issues and stay positive.
Company profile
Janssen Biologics creates, acquires and markets unique biopharmaceutical therapies. Their innovative products focus on the management of three major disease areas; cardiovascular, immunological disorders and cancer.
They strive to be a prominent company. Not only by the marketing of important new products. They also effectuate to increase the applications of their existing products. This means investing in the right research, forging the right business partnerships and hiring the right people to maintain the highest quality.
Additional vacancy information
Reference: A2100106
Contract: Temporary contract with CLS Services
Education: HBO/BSc.
WO/MSc.
PhD.
Terms: Project for one year. Full time highly preferable, 90% negotiable.
Salary: > 62500
Days of leave: 25 + 11
See here our other employment terms for this vacancy
Contactperson: Aniek Vugts
Phone: +31 (0)88 22 77 555
Solliciteer nu