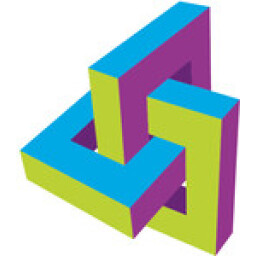 CLS Services
Gepubliceerd: 22 dagen geleden
eLIMS Configurator
Gepubliceerd: 22 dagen geleden
CLS Services is a leading professional recruitment agency, specialised in the recruitment and career coaching of people with a background in chemistry & life sciences. For our client, Janssen Vaccines & Prevention, we are searching for an eLIMS Configurator.

Company profile
Janssen Vaccines is committed to developing first-in-class or best-in-class vaccines for some of the world's most life-threatening infectious diseases with Corona being the most prominent right now. We have built a dedicated, world-class, multi-functional team across a variety of disciplines to develop a promising vaccines pipeline. In Leiden, we have a workforce of 700 scientists and support staff, 45% of our employees has a nationality other than Dutch with over 20 nationalities represented. We partner with many of the world's leading experts, academic and clinical institutions and other pharmaceutical companies for the development of vaccines against, for example, COVID-19, Ebola, HIV and RSV.
In our organization entrepreneurial people are working in a dynamic culture in which innovation and a 'can do' state of mind are the central points. In order to strengthen our team, we are continuously looking for enthusiastic, talented people who have the ambition to develop themselves and can be of value to Janssen Vaccines.

Department
The Quality Control Development (QCD) labs group is part of the Analytical Development (AD) Department of the Vaccines Process & and Analytical Development (VPAD) sector. Overall, the QCD Labs unit consist of 6 sub-teams (Raw-Materials, Sample Management, Cell Culture, Microbiology, Coordination and Release and Stability) and is responsible for release and stability testing as well as the corresponding reporting of Janssen's virus and antibody products for use in clinical trials and the analytical support of the pilot plant activities.
The QCD Labs group focuses on supporting production and laboratory activities with:

Release and Stability team is responsible for all internal release and stability testing (R&S team);
Inspection, release and change management of incoming production raw materials and laboratory chemicals (Raw-Materials Team);
Sample and Material receipt, handling, storage and forwarding (Sample Management Team);
Cell Culture services where cells are maintained used for assays and production cell line quality is supported (Cell Culture Team);
Microbiology group mainly responsible for maintaining controlled state of production clean room and production utilities by environmental and utility monitoring programs (Microbiology Team);
Coordination of Release and Stability testing and Outsourcing Coordination (Coordination Team)
Job Description.
Job description
We are searching for a suitable candidate to reinforce the eLIMS coordination team as eLIMS configurator with main focus on support to the J&J eLIMS coordination process. As eLIMS configurator you are responsible for translating documents, like stability plans, specification sheets and sample plans to clear eLIMS Master Data and configurations. You will be a point of contact for the relevant stakeholders such as our Release & Stability Coordinators and stability scientists. You are able to work in an ever-changing environment with short timelines and identify future improvements (e.g. new systems like Smart QC and BSI) and help to implement them. You can work closely with your fellow coordinators and together bring the team to the next level.
Your main tasks and responsibilities will be
Accountable for the proper translation of the relevant documents to eLIMS Master Data
Build eLIMS Master Data and ensure the right quality
First point of contact for key stakeholders
Acts as subject matter expert for Quality during regulatory inspections, internal and external GMP -audits.
Ensure compliance with quality standards (GMP) and production schedules.
Who we're looking for
We search for a candidate with a BSc. (HLO) degree (medical products) and a minimum of 3 years experience with quality and laboratory systems such as cGMP, SAP and LIMS. You are detailed and careful. Experience working in a Quality driven environment, GMP experience is a pre
You are able to translate input from many different stakeholders into a concise and clear document/ process. You are experienced with laboratory management systems or at least highly developed computer skills and you have affinity with relational databases.
Additional vacancy information
Reference: A2000118
Contract: Temporary contract with CLS Services
Education: HBO/BSc.
Contactperson: Claudia Erwich-Faaij
Phone: +31 (0)88 22 77 555
Solliciteer nu