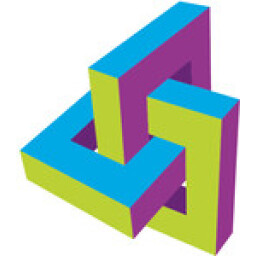 CLS Services
Gepubliceerd: 7 dagen geleden
Electrical Engineer
Gepubliceerd: 7 dagen geleden
CLS Services is a leading professional recruitment agency, specialised in the recruitment and career coaching of people with a background in chemistry & life sciences. For our client, Philips Innovation Services, we are searching for an Electrical Engineer .

Company profile
Philips Innovation Services draws upon a huge range of resources and know-how to support their customers in bringing their innovations to market, as fast and as efficiently possible. Their pragmatic technology experts and consultants benefit from decades of experience supporting customers in Philips Businesses, Philips Research and hundreds of companies outside Philips.
Their support covers the entire innovation process, from front-end innovation to mass production. Each day brings new challenges as they work in many different projects for a variety of customers, from small and medium enterprises to complex industries like, for example, semiconductors and solar power.

Technical and process support:
In each phase of the innovation process they can offer the appropriate high-tech service-combination to help their customers' innovations go to market, fast and efficiently. They can also choose just one specific competence or facility that fits their immediate need. What's more, they can help them improve processes with their hands-on consultancy, especially in lean innovation, lean manufacturing, as well as environmental and safety, including compliance.

Department
The Mechatronic Equipment department of Philips Innovation Services (PInS) is responsible for specification, design and realization of high-end mechatronic solutions. In this department is the group E-HW & SW Motion Control responsible for the electrical and software control of this equipment.

Job description
As an electrical designer you will work in a multidisciplinary project team of highly skilled technical experts from both Philips Innovation Services and our customers.
You are able to work with 'concepts'; contribute to specification, design and detailing of the electrical design; and are responsible for the realization of electrical layout and schematic drawings. You are responsible for, amongst others, EMC aspects and generating customer compliant technical product documentation (TPD) using CAD programs. You also review specifications and participate in the realization and debugging of electrical systems.

Who we're looking for
We are looking for BSc. candidates with a background in electrical engineering. You have at least 5 years work experience, and at least 3 years in an ASML environment. It is crucial that you have knowledge of ASML E-Design guidelines, component databases, and EDEV way of working. Additionally, you have experience with designing and documenting modules/subassemblies.
Other requirements to succesfully fulfill this position:

You have a broad technical experience and knowledge about cabling, interfacing, connectors, and E-cabinet design;
You have a broad knowledge of electrical components for industrial automation;
You are able to make detailed designs of cabling, field boxes, and Electrical cabinets. This will be the main part of the job.
You have experience with regulations for developing semiconductor equipment;
You have experience with CE, EMC and UL regulations;
You have experience in working with Microsoft Visio and ASML Capital tool for detailed wiring (DW's) and functional blocks.
As a person you are a proven team player with a customer centric attitude. Are you the enthusiastic electrical engineer we are looking for?
Additional vacancy information
Reference: A2000171
Contract: Temporary contract with CLS Services
Education: HBO/BSc.
Contactperson: Jan Paul Favier
Phone: +31 (0)88 22 77 555
Solliciteer nu