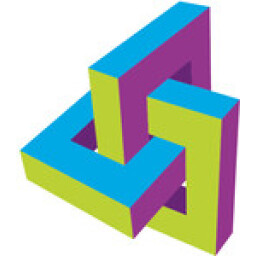 CLS Services
Gepubliceerd: ongeveer 1 maand geleden
EHS Governance Engineer
Gepubliceerd: ongeveer 1 maand geleden
CLS Services is a leading professional recruitment agency, specialised in the recruitment and career coaching of people with a background in chemistry & life sciences. For our client, Janssen Biologics B.V., we are searching for an EHS Governance Engineer.

Keywords

BSc. / HBO

Environment, Health & Safety (EHS)
Dutch and English
ISO14001 / ISO45001
Safety Manager level 3 / HVK

Job description
We are looking for a candidate to strengthen our Environment, Health & Safety (EHS) Team in the focus area of EHS&S Governance. We are looking for someone with a strong quality mind who likes to interact with people, sees problems as opportunities and gets energized by improving EHS processes in a way that the EHS risks within the organization maintain controlled. If you feel you get energy from EHS and are ready for a new challenge, here's your chance!
Responsibilities:

The EHS governance processes like the EHS Management Review and metrics Management;
Lead and / or support the implementation of EHS Standards within your field of expertise;
Coach / lead teams of EHS Representatives and EHSS Standard Owners / SME's;
Conduct/support EHS&S risk assessments within your area of expertise;
Lead incident investigations;
Give EHS training on EHS related topics within the area of expertise;
Develop and/or improve EHS processes and practices;
Maintain the EHSS Management System from a quality perspective e.g. looking at document control;
First contact person for Operations regarding EHS related questions and EHS support on incident investigations;
Responsible for maintaining and the development of Emergency Response processes.

You are driven to search for practical EHS solutions which are compliant with legislation and J&J Standards. This with close interaction with other experts within the company. You are only satisfied when improvements are sustainable. You have a "can do" mentality and see improving the EHS performance as a collective responsibility. You focus only on short term fixes when really needed because you prefer to focus on long term solutions while you coach others to do the same.

Who we're looking for
We are looking for candidates with a Bachelors education or comparable level (e.g. chemical, environmental, quality) with at least 4-5 years work experience in EHS. You are fluent in both Dutch and English. You have experience with the international Management System Standards ISO14001 or ISO45001 and experience with governance processes. Additional course Safety Manager level 3 ("HVK") or comparable is a nice to have.

Company profile
Janssen Biologics creates, acquires and markets unique biopharmaceutical therapies. Their innovative products focus on the management of three major disease areas; cardiovascular, immunological disorders and cancer.
They strive to be a prominent company. Not only by the marketing of important new products. They also effectuate to increase the applications of their existing products. This means investing in the right research, forging the right business partnerships and hiring the right people to maintain the highest quality.

Department
The EHS Department at Janssen Biologics leads the implementation of the J&J Worldwide EHS Standards, the ISO14001 and the ISO45001 (to become Management System standards. We work in a close collaboration with the J&J EHS organisation in the Netherlands and the J&J organisations in related countries.
Management of EHS is a core responsibility of the entire Janssen Biologics organization where we
as EHS department are supporting by having a strong relationship with site- /departmental EHS Specialists, EHS Ambassadors, EHS Management System Standards Owners / Subject Matter Experts and Site Management.

Additional vacancy information
Reference: A2100063
Contract: Temporary contract with CLS Services
Education: HBO/BSc.
Terms: One year contract, with the option to extend for another year. 100% onsite in Leiden. Salary: >3500
Days of leave: 25 + 11
See here our other employment terms for this vacancy
Contactperson: Aniek Vugts
Phone: +31 (0)88 22 77 555

Solliciteer nu