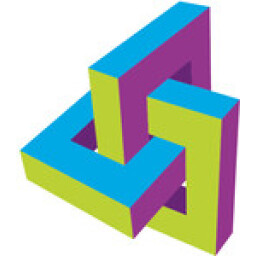 CLS Services
Gepubliceerd: 17 dagen geleden
Automation Specialist
Gepubliceerd: 17 dagen geleden
CLS Services is a leading professional recruitment agency, specialised in the recruitment and career coaching of people with a background in chemistry & life sciences. For our client, Janssen Biologics B.V., we are searching for an Automation Specialist.

Keywords
CSV
GxP
Robotics (TECAN)
Software (Empower, Softmax pro, SDMS, Deskman, LIMS, 32Karat, Trackwise, Compliancewire)
Job description
We are looking for an Automation Specialist who has demonstrable experience and affinity with analysis methodology in combination with computerised systems.
Data integrity, setting up and maintaining computerised systems as well as robotics are examples of Automation activities in support of well-functioning laboratories. You will act as a Subject Mater Expert regarding Automation topics, such as, data integrity, introduction and maintenance of systems and robotics (such as use of TECAN). You will also contribute to maintaining cGMP compliance and support the LEAN status of the team.
Tasks and responsibilities:
Responsible for the technical implementation of new systems within the organisation in collaboration with other teams. Lab systems vary from (standalone) analytical equipment to complex global platform projects which connect to LIMS (Laboratory Information Management Systems). Implementation of SDMS (Scientific Data Management System) and future new paperless opportunities;
Responsible for documenting administrator procedures, technical installation procedures and maintenance procedures;
Responsible for data integrity, including backup and (disaster) recovery;
Provide support in case of (computerised) problems;
Implementation of equipment from a 21CFR Part 11 compliance perspective;
Take part in Lab Systems initiatives and projects, in co-operation with the global organisation and in alignment with business needs.
Who we're looking for
The ideal candidate has a B.Sc. or M.Sc. in Life Sciences or Computer Sciences with at least 2 years of work experience in Pharma with GMP and automation skills. You have a background in software development and programming and experience with (Computer) System Validation in a GxP environment; Laboratory Experience is considered as a plus.
Additionally, experience with robotics (TECAN) and with one of the following software is advantageous: Empower, Softmax pro, SDMS, Deskman, LIMS, 32Karat, Trackwise, Compliancewire. Experience with Lean/Six Sigma, GAMP5 and 21CFR Part 11 is desirable.
We are looking for someone who is pro-active, has good communication skills and who can write protocols/reports, business correspondence and procedures. Are you the Automation Specialist we are looking for?
Company profile
Janssen Biologics creates, acquires and markets unique biopharmaceutical therapies. Their innovative products focus on the management of three major disease areas; cardiovascular, immunological disorders and cancer.
They strive to be a prominent company. Not only by the marketing of important new products. They also effectuate to increase the applications of their existing products. This means investing in the right research, forging the right business partnerships and hiring the right people to maintain the highest quality.
Additional vacancy information
Reference: A2100080
Contract: Temporary contract with CLS Services
Education: HBO/BSc.
WO/MSc.
Terms: Salary: 3100 - 4200
Days of leave: 25 + 11
See here our other employment terms for this vacancy
The role is onsite in Leiden, person should live nearby (max 1 hour of travelling)
Contactperson: Claudia Erwich-Faaij
Phone: +31 (0)88 22 77 555
Solliciteer nu