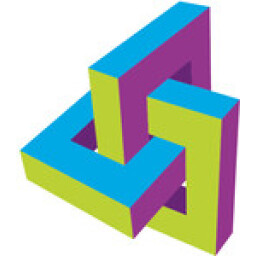 CLS Services
Gepubliceerd: 22 dagen geleden
Associate Scientist Release & Stability
Gepubliceerd: 22 dagen geleden
CLS Services is a leading professional recruitment agency, specialised in the recruitment and career coaching of people with a background in chemistry & life sciences. For our client, Janssen Vaccines & Prevention, we are searching for an Associate Scientist Release & Stability.

Company profile
Janssen Infectious Diseases and Vaccines is a biotech company that focuses on the development, production and marketing of vaccines, recombinant proteins and antibodies to prevent and combat infectious and other diseases.
Within Janssen talented, entrepreneurial people are working in a dynamic culture in which innovation and a 'can do' state of mind are the central points. In order to strengthen our team we are continuously looking for enthusiastic, talented people who have the ambition to develop themselves and can be of value to Janssen.

Department
The QCD labs group is part of the Analytical Development Department of the Pharmaceutical and Analytical Development sector. Overall, the QCD Labs unit consist of 6 sub-teams (Raw-Materials, Sample Management, Cell Culture, Microbiology, Co-ordination and Release & Stability) and is responsible for release and stability testing as well as the corresponding reporting of Janssen's virus and antibody products for use in clinical trials and the analytical support of the pilot plant activities.

Job description
We are looking for a motivated Associate Scientist Release & Stability who enjoys working in a multidisciplinary environment. The candidate must have had hands-on experience in the lab (biological and analytical assays) but in this role you will focus on reviewing documents and updating documentation.

Your main tasks are:

Review of documents such as assay run sheets (ARS) and laboratory notebooks in order to meet predefined data delivery timelines with expected quality;
Actively participate in setting up documents and/or updating documents to ensure compliance;
Initiate and participate in continuous improvement projects that progresses the department in quality, EHS and efficiency;
Setting up and/or keeping track of KPIs within the release and stability department;
Ensuring on time initiation and closure of deviations.
Who we're looking for
We are looking for a candidate with a Bachelor degree with at least 2 years of cGMP experience in the Pharmaceutical industry. You have affinity and/or experience with biological and/or analytical assays. You like to work with document related tasks and experience will be considered as a pre. As a person you are motivated and have positive, can-do attitude.
Additional vacancy information
Reference: A2000143
Contract: Temporary contract with CLS Services
Education: HBO/BSc.
Terms: Project for at least 1 year.
Contactperson: Claudia Erwich-Faaij
Phone: +31 (0)88 22 77 555
Solliciteer nu