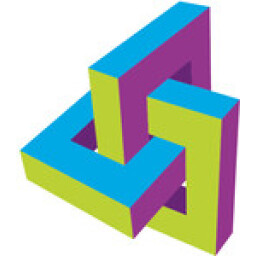 CLS Services
Gepubliceerd: ongeveer 1 maand geleden
Associate Scientist QC NPI
Gepubliceerd: ongeveer 1 maand geleden
CLS Services is a leading professional recruitment agency, specialised in the recruitment and career coaching of people with a background in chemistry & life sciences. For our client, Janssen Biologics B.V., we are searching for an Associate Scientist QC NPI.

Company profile
Janssen Biologics creates, acquires and markets unique biopharmaceutical therapies. Their innovative products focus on the management of three major disease areas; cardiovascular, immunological disorders and cancer.

They strive to be a prominent company. Not only by the marketing of important new products. They also effectuate to increase the applications of their existing products. This means investing in the right research, forging the right business partnerships and hiring the right people to maintain the highest quality.

Department
As part of the ONE JSC Lab situated at the Janssen Biologics Manufacturing site in Leiden, the New Product Introduction (NPI) team is responsible for the co-ordination and introduction of new products into the Leiden One Lab department, from Phase 1 to Late Stage NPIs, supporting all testing laboratories in Leiden One Lab.

Job description
We are looking for an enthusiastic Associate Scientist QC NPI, to join Leiden One Lab NPI team. In this team, you will be department project lead and responsible for introduction of new products into the Leiden lab, both for products manufactured in Leiden and elsewhere. The NPI team ensures flawless NPI introduction, meeting customer demands while ensuring robustness and feasibility of a commercial lab are maintained. The NPI project lead is a multi connector role that ensures alignment between customers, local and global stake holders.

Responsibilities and Accountabilities:

SPOC for all NPI activities, from Phase 1 to Late Stage NPIs throughout the CMC stage gates;
Business case and budget estimations for NPIs requests;
Project lead for NPI transfers, laboratory NPI capacity increase initiatives, and new technologies introduction (e.g. project management, leading the Leiden team, budget control, etc.);
Ensure NPI testing plan is aligned with the platform testing strategy;
Support the testing teams aligning NPI volumes with testing capacity;
Co-ordinate the analytical method transfer end-to-end;
Raw materials qualification;
Partner with local and global stake holders (e.g. DPDS, PQM, Technical Operations, Operations, One Lab sites, etc.);
Alignment of NPI global teams and department testing teams needs and requirements to ensure flawless and on-time NPI introduction;
Laboratory testing readiness;
Ensure new products introduced have required robustness and reliability of a commercial lab;
Establish and improve standards for content and quality of NPI processes (change controls, method transfers, documentation, communication, etc.).
Who we're looking for
The ideal candidate has a B.Sc. or an M.Sc. in Life Sciences, analytical chemistry, bio chemistry, or comparable with at least 4 years of experience in a laboratory/pharmaceutical environment. Other requirements are:
Project management experience;
Experience with new product introduction;
Experience in analytical method transfers and/or raw materials qualifications;
Knowledgeable about a wide range of large molecule analytical methods;
Excellent communication skills (oral and written English);
Self-starter, initiative-rich, team player;
Interpersonal skills and engaged in contact with personnel at all levels within the organisation;
Shown to have excellent safety and GMP awareness and experience;
A quality, compliance and business minded attitude;
Flexible and agile, capable of handling multiple projects and changing priorities;
Strategic thinking, balance short and long term priorities.
Additional vacancy information
Reference: A2000157
Contract: Temporary contract with CLS Services
Education: HBO/BSc.
WO/MSc.
Terms: Project for at least 1 year.
Contactperson: jan paul favier
Phone: +31 (0)88 22 77 555
Solliciteer nu