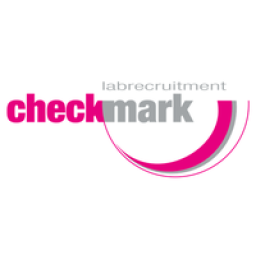 CheckMark Labrecruitment
Gepubliceerd: ongeveer 2 maanden geleden
Associate Scientist Molecular Bacteriology
Gepubliceerd: ongeveer 2 maanden geleden
Waar ga je aan de slag - Where will you work
A global biotech company that focuses on the development, pro­duction and marketing of vaccines, recombinant proteins and antibodies to prevent and combat infectious and other diseases.
Wat ga je doen - What will your job be
In this role as Associate Scientist Molecular Bacteriology you will work within a team to identify, design, produce and characterize new bacterial vaccine candidates. Do you have multiple years of molecular- and microbiology experience? Then keep on reading!

As Associate Scientist Molecular Bacteriology you will use your expertise to execute complex experiments in the field of molecular engineering, functional genomics, molecular biology and biochemistry. Your main responsibilities will include:

Understand host-pathogen interactions through molecular biology and biochemistry

Practical realization of the research (experiments and tests) under the supervision of Scientists, according to established and written procedures
Setting up assays an arranging necessaries for experiments
Make use of several analytical methods such as Mass Spectrometry and spectrometry
Documentation of experimental work and results in electronic lab notebooks
Responsible for writing SOP's/ protocols and reports.

Wat vragen wij - What are we looking for
For the position of Associate Scientist Molecular Bacteriology we are looking for a motivated candidate with some years of molecular experience. Furthermore you have:

A relevant Bachelors or Masters in the field of Life Sciences (this is not a PhD level position)

Minimal 2-4 years of professional experience

Experience with molecular biology techniques and genetic manipulation of bacteria using cloning, genetic engineering methods.
Eperience with bacterial cultivation and strain identification (BSL-II)

Experience with recombinant protein expression and purification

It is considered adventagious if you have experience with analytical methods (MS and/or glycan analysis)
Fluent English and Dutch language skills

Wat hebben we te bieden - What do we offer
Long-term position starting with a contract for 6 months via CheckMark Labrecruitment

Salary indication up to €3570,- gross per month based on fulltime

Fulltime position (40 hours/week)

Dayshift
Wil je meer weten - More information
Neem voor meer informatie contact op met Sebastiaan Loriaux: 088 0021 126
Vacaturenummer: 7128
Solliciteer nu