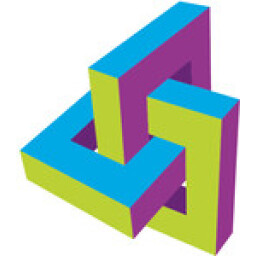 CLS Services
Gepubliceerd: ongeveer 2 maanden geleden
Associate Scientist Cell Culture
Gepubliceerd: ongeveer 2 maanden geleden
CLS Services is a leading professional recruitment agency, specialised in the recruitment and career coaching of people with a background in chemistry & life sciences. For our client, Janssen Vaccines & Prevention, we are searching for an Associate Scientist Cell Culture.

Keywords
Cell culture specialist
Troubleshooting
GMP
Process optimisation
Accurate
Job description
Are you looking for a challenging role in a pharmaceutical environment? Are you the cell culture specialist who can professionalize this team and do you like trouble shooting? Then we are looking for you!
Based on formation plan and the needs within the QCD Labs organization, we are looking for a motivated and experienced Associate Scientist to strengthen their cell culture team. You will be the cell culture specialist in the team and comfortable enough to be the coach and to train your colleagues on content level.
Main responsibilities:
Ensure that a high level of quality is maintained in the department;
Perform cell-based assays (control cell & growth promotion testing);
Culture cells (e.g. A549, HEK293), to keep cells maintained for assays and projects;
Act as lead in quality investigations;
Identify gaps and opportunities for improvement within the department;
Accurate completion of documentation such as assay run sheets (ARS), laboratory notebooks and logbooks;
Actively participate in setting up documentation to ensure compliance.
Who we're looking for
For this role we are looking for B.Sc. or M.Sc. candidates with a background in Molecular Biology, Biochemistry, Biophysics and/or protein chemistry. You have a proven track record of at least 5-10 years of (mammalian) cell culture experience, experience with A549 and HEK293 cells is highly advantageous. Additionally, you have experience with prevention and resolving contamination of cell cultures. We are looking for someone with at least 2 years of experience with lab activities in a GMP environment. Experience with quality and laboratory systems such as TrackWise, DMS and eLIMS is considered as a pre. Additionally, you are comfortable with routine activities.
As a person, you are sociable, accurate, pro-active, a teammate and careful.
Company profile
Janssen Vaccines & Prevention B.V. is part of Johnson & Johnson, one of the biggest and most respected health care companies in the world. They are dedicated to bringing meaningful innovation to global health. Their teams focus on the discovery, development, manufacturing, and marketing of novel vaccines to prevent some of the most devastating and complex infectious diseases. These range from respiratory infections like respiratory syncytial virus (RSV) to human immunodeficiency virus (HIV) and pathogens of global concern, such as Ebola and COVID-19.
In this organization, entrepreneurial people are working in a dynamic culture in which innovation and a 'can do' state of mind are of crucial importance. They are continuously looking for enthusiastic, talented people who have the ambition to develop themselves and can be of value to Janssen. The offices of Janssen Vaccines & Prevention are located in Leiden, The Netherlands.
Department
The QCD labs group is part of the Analytical Development Department of the Pharmaceutical and Analytical Development sector. Overall, it consists of 6 sub-teams (Raw-Materials, Sample Management, Cell Culture, Microbiology, Coordination and Technicians) and is responsible for release and stability testing as well as the corresponding reporting of Janssen's virus and antibody products for use in clinical trials and the analytical support of the pilot plant activities.
The QCD Labs group focuses on supporting production and laboratory activities with:
Inspection, release and change management of incoming production raw materials and laboratory chemicals (Raw-Materials Team);
Sample and Material receipt, handling, storage and forwarding (Sample Management Team);
Cell Culture services where cells are maintained used for assays and production cell line quality is supported (Cell Culture Team);
Microbiology group mainly responsible for maintaining controlled state of production clean room and production utilities by environmental and utility monitoring programs (Microbiology Team);
Coordination of Release and Stability testing and Outsourcing Coordination (Coordination Team);
Lab technicians' team is responsible for all internal release and stability testing (Technicians).
Additional vacancy information
Reference: A2100042
Contract: Temporary contract with CLS Services
Education: WO/MSc.
HBO/BSc.
Terms: Salary: EURO 45.000 - 55.000
Days of leave: 25 + 11
See here our other employment terms for this vacancy
Contactperson: Claudia Erwich-Faaij
Phone: +31 (0)88 22 77 555
Solliciteer nu