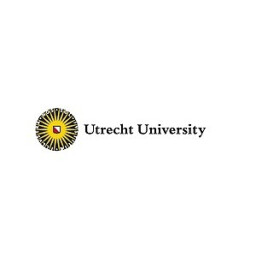 Universiteit Utrecht
Gepubliceerd: 22 dagen geleden
Associate professor position within the Bijvoet Centre for Biomolecular Research
Gepubliceerd: 22 dagen geleden
Functieomschrijving
Job description
The Bijvoet Centre for Biomolecular Research is seeking outstanding applicants for a Tenure Track faculty position to broaden its research focus. The Bijvoet Centre's mission is to advance our understanding of life at the most detailed molecular level by using cutting-edge structural and analytical methods in combination with state-of-the-art molecular biology, biochemistry, chemical biology as well as biophysical and computational methods. The Bijvoet Centre is part of the Department of Chemistry at the Utrecht University's Faculty of Science and is a renowned, world-class centre of excellence and innovation in both research and education, fully resourced and equipped with state-of-the-art technological platforms.
We invite applications from researchers who have the ambition and drive to build an independent research line in the area of protein design and engineering, with a focus on biomolecular interactions. The proposed research ideally combines both experimental and computational approaches. You also have an intrinsic motivation to contribute your skills and ideas to our inclusive approach to life and work.
In an effort to improve the gender balance and diversity of our staff, we particularly encourage applications from female researchers, but all applications will be considered.
Sharing positivity
Our approach is characterized by a connected, open and can-do spirit that stimulates personal initiative and curiosity. You are encouraged to take ownership and create value while sharing your knowledge both internally and across the wider (global) research community. As an organization we continuously strive to enable this mission because we know it is the only way to make the breakthroughs that will help to solve the challenges facing the world.
A chance to play your part
If you are interested in becoming part of this stimulating and diverse environment, we would very much like to hear from you. As a researcher within the Bijvoet Centre, you will contribute to generating new insights into the dynamic molecular organization of life and creating novel opportunities to treat diseases ranging from bacterial infections to cancer. By shaping your own research line, you will have the opportunity to fulfil personal development goals while at the same time adding to the Bijvoet Centre's reputation of scientific excellence. 
Qualifications
To become part of our team, we ask that you have a PhD and at least two years of postdoctoral research experience with a strong track record in research accomplishments. You have the experience necessary to take your place as a group leader within an international research and education environment and you have the vision and perseverance to build an independent research line. You will be encouraged to seek funding for new research projects through personal, national, European, and other international grant opportunities. You also have the ambition to actively participate in teaching activities at both the BSc and MSc levels. By combining scientific excellence with an open-minded and collaborative mindset in research and teaching, you are able to act as an outward-looking ambassador for Utrecht University, communicating your knowledge to the next generation of scientists and across networks.
Offer
a full-time tenure track position for 5 years, which will be subject to a mid-term evaluation after approximately 2,5 years and an end-term evaluation. In case of a positive evaluation, the position becomes permanent after 5 years;
a full-time gross salary ranging from € 3746,00 to € 5826,00 in scale 11/12 at the level of Assistant or Associate Professor;
benefits including a 8% holiday bonus and a 8.3% end-of-year bonus;
a pension scheme, partially paid parental leave, and flexible employment conditions based on the Collective Labour Agreement Dutch Universities (CAO).
In addition to the employment conditions laid down in the CAO for Dutch Universities, Utrecht University has a number of additional arrangements. For example, there are agreements on professional development, leave arrangements and sport. We also give you the opportunity to expand your terms of employment via the Employment Conditions Selection Model. This is how we like to encourage you to continue to grow.
More information about working at the Faculty of Science can be found here.
About the organization
The Faculty of Science consists of 6 departments with which you can make a fundamental connection: Biology, Chemistry, Information and Computing Sciences, Mathematics, Pharmaceutical Sciences and Physics. Each of these is made up of distinct institutes that work together to focus on answering some of humanity's most pressing problems. Most fundamental to the organization are the individual research groups – the building blocks of our ambitious scientific projects.
Utrecht University is a friendly and ambitious university at the heart of the attractive and culturally vibrant city of Utrecht. The Utrecht region is among the most economically competitive regions in Europe, and a hub for science, innovation and education. We love to welcome new scientists to our city – a thriving cultural hub that is consistently rated as one of the world's happiest cities. We are renowned for our innovative interdisciplinary research and our emphasis on inspirational research and excellent education. We are equally well-known for our familiar atmosphere and the can-do mentality of our people. This lively and inspiring academic environment attracts professors, researchers and PhD candidates from all over the globe, making both the University and the Faculty of Science a vibrant and diverse international community .
Additional information
For further information about this position, please contact Professor Alexandre Bonvin, at a.m.j.j.bonvin@uu.nl.
Do you have a question about the application procedure? Please send an email to science.recruitment@uu.nl.
Apply
Utrecht University is committed to securing equal opportunity for everyone. We celebrate diversity and are dedicated to creating an inclusive environment for all our employees. If you feel you have the profile, expertise, and experience to excel in this position, please respond via the 'Apply' button, enclosing:
your resume;
your cover letter;
your research and teaching statements;
a list of three persons we can approach for references.
If this specific opportunity is not for you, but you know someone who may be interested, please forward the link to them.
Please note: Due to the current situation regarding the Coronavirus (COVID-19) the process of selection and interviews is subject to change. Initial interviews will most likely be conducted online.
Some connections are fundamental – Be one of them
Agency or sales calls are not appreciated
The application deadline is
30/06/2021
Solliciteer nu