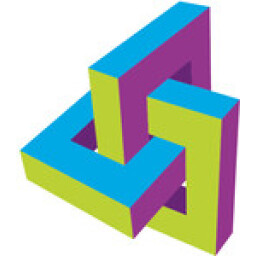 CLS Services
Gepubliceerd: 24 dagen geleden
Assistant Scientist Release and Stability
Gepubliceerd: 24 dagen geleden
CLS Services is a leading professional recruitment agency, specialised in the recruitment and career coaching of people with a background in chemistry & life sciences. For our client, Janssen Vaccines & Prevention, we are searching for an Assistant Scientist Release and Stability.

Keywords
BSc. / HBO
ELISA
Western Blot
GMP
Pharma / Biotech
Job description
Based on formation plan and the needs within the QCD Labs organization, we are looking for a motivated technician who enjoys working in a multidisciplinary environment. As assistant Scientsist you are taking part on all activities related to Release and Stability testing of cGMP TOX and clinical batches of Vaccines.
Main tasks and responsibilities:
Performing assays like ELISA or Western Blots with a 'first time right attitude';
Working precisely and on time data delivery with expected quality. (Perform assay, assay review and training);
Accurate completion of documentation such as assay run sheets (ARS), laboratory notebooks and logbooks;
Actively participate in setting up documentation to ensure compliance;
Participate in continuous improvement projects that progresses the department in quality, EHS and efficiency gain;
Becoming assay responsible person for an assay performed within the team, including updating of test instructions for GMP assays.
Who we're looking for
The ideal candidate has a Bachelor (HBO) degree level with some cGMP experience in the Pharmaceutical industry. You have experience with techniques like ELISA, Western Blot and other biological assays. As a person, you are motivated and have positive can-do attitude.
Are you the right candidate we are looking for?
Company profile
Janssen Vaccines & Prevention B.V. is part of Johnson & Johnson, one of the biggest and most respected health care companies in the world. They are dedicated to bringing meaningful innovation to global health. Their teams focus on the discovery, development, manufacturing, and marketing of novel vaccines to prevent some of the most devastating and complex infectious diseases. These range from respiratory infections like respiratory syncytial virus (RSV) to human immunodeficiency virus (HIV) and pathogens of global concern, such as Ebola and COVID-19.
In this organization, entrepreneurial people are working in a dynamic culture in which innovation and a 'can do' state of mind are of crucial importance. They are continuously looking for enthusiastic, talented people who have the ambition to develop themselves and can be of value to Janssen. The offices of Janssen Vaccines & Prevention are located in Leiden, The Netherlands.
Department
The QCD labs group is part of the Analytical Development Department of the Pharmaceutical and Analytical Development sector. Overall, the QCD Labs unit consist of 6 sub-teams (Raw-Materials, Sample Management, Cell Culture, Microbiology, Coordination and Release and Stability) and is responsible for release and stability testing as well as the corresponding reporting of Janssen's virus and antibody products for use in clinical trials and the analytical support of the pilot plant activities
Additional vacancy information
Reference: A2100072
Contract: Temporary contract with CLS Services
Education: HBO/BSc.
Terms: Fulltime position for at least one year, extension possible.
Salary: > 2600
Days of leave: 25 + 11
See here our other employment terms for this vacancy
Contactperson: Claudia Erwich-Faaij
Phone: +31 (0)88 22 77 555
Solliciteer nu