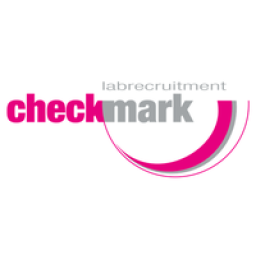 CheckMark Labrecruitment
Gepubliceerd: ongeveer 2 maanden geleden
Assistant Scientist Bioassay Development
Gepubliceerd: ongeveer 2 maanden geleden
Waar ga je aan de slag - Where will you work
A global biotech company that focuses on the development, pro­duction and marketing of vaccines, recombinant proteins and antibodies to prevent and combat infectious and other diseases. 

Wat ga je doen - What will your job be
You will help to develop cell-based- and molecular assays focussed on characterizing vaccines. If this sounds interesting then keep on reading!

As Assistant Scientist Bioassay Development are responsible for the development of new bioassays in order to characterize (virus-based) vaccine products. You will have the following responsibilities: 
The main tasks will be the development of bioassays for characterization of vaccines that are produced cell lines and sample analysis to support process and product knowledge
Activities will mainly focus on assays that measure vaccine potency and vaccine purity
These include different formats, but will have a focus on ELISA, (q)PCR and cell culture-based assay systems
Further responsibilities will be optimization of methods, trouble shooting, planning of lab-related activities as well as writing of reports and oral presentations
Wat vragen wij - What are we looking for
For the Assistant Scientist Bioassay Development vacancy you meet the following qualifications:
A BSc(HLO) or a Masters' degree in a relevant field. This is not a PhD-level position
You have relevant work experience in life sciecnes, preferably in the field of virology, vaccines and method development

Have experience in techniques such as ELISA, (q)PCR, cell-based assays, cell-culture and virus culture
Experience in working in industry, GMP or at a ML-2+/BSL-2 laboratory or higher are considered advantageous
Wat hebben we te bieden - What do we offer
Long term position, which starts with a 6 months contract at CheckMark
Salary indication starting at €2600,- gross per month based on fulltime

Fulltime position (40 hours/week)

Dayshift
Wil je meer weten - More information
Neem voor meer informatie contact op met Sebastiaan Loriaux: 088 0021 126
Vacaturenummer: 6944
Solliciteer nu