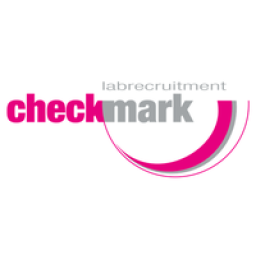 CheckMark Labrecruitment
Gepubliceerd: ongeveer 1 maand geleden
Assistant Scientist Analytical Biochemistry
Gepubliceerd: ongeveer 1 maand geleden
Waar ga je aan de slag - Where will you work
Pharmaceutical company specialised in the development of vaccines.

Wat ga je doen - What will your job be
Do you hold a HBO degree in Biochemistry and do you have strong affinity for software, robotics and automation? In this versatile role as an Assistant Scientist Analytical Biochemistry you not only support the department with biochemical lab work, but you will also investigate possibilities to automate work in future. Sounds interesting? Apply now!

As an Assistant Scientist Analytical Biochemistry you will be responsible for a range of activities focused on biophysical and analytical vaccine characterization. Your key responsibilities:

You perform sample analysis for internal and external stakeholders using several analytical and (molecular-) biochemical methods
Examples of techniques that you will use are qPCR, ELISA, Biological assasys, UPLC, CE and DLS

You will not only perform routine based lab work (50%), but also focus on

developments in automation to investigate possibilities to automate work in future

Moreover you are responsible for instrument maintenance and troubleshooting
Further responsibilities include data analysis, reporting, oral presentation as well as documentation (e.g. CofAs and trending reports)

Wat vragen wij - What are we looking for
For the position of Assistant Scientist Analytical Biochemistry we are looking for enthousiastic candidate with an all-round biochemical profile and strong affinity for robotics. Furthermore you meet the following qualifications:

MBO+, or HBO in Biochemistry, Biophysics and/or protein chemistry or related fields

Knowledge of e.g. QPCR, ELISA, Biological assays, UPLC, CE, DLS

Affinity for software, robotics and automation

Experience in good documentation and quality systems are preferable

You have an agile and resilient personality, a curious mindset, and you are able to prioritise tasks and work independently
Wat hebben we te bieden - What do we offer
Long term position, which starts with a 12 months contract at CheckMark
Salary indication from €2600,- gross per month based on a full-time position
Full-time position, where 32 hours a week is negotiable
Dayshift
Wil je meer weten - More information
Neem voor meer informatie contact op met Jurjen Wilschut: 0182 590 212 // 06 302 47 453
Vacaturenummer: 6670

Solliciteer nu