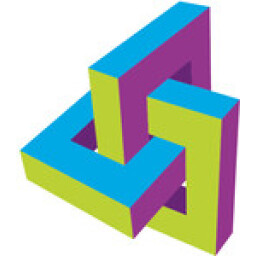 CLS Services
Gepubliceerd: ongeveer 1 maand geleden
Assistant Scientist (Analytical Assay group)
Gepubliceerd: ongeveer 1 maand geleden
CLS Services is a leading professional recruitment agency, specialised in the recruitment and career coaching of people with a background in chemistry & life sciences. For our client, Janssen Vaccines & Prevention, we are searching for an Assistant Scientist (Analytical Assay group).

Company profile
Janssen Vaccines & Prevention is dedicated to bringing meaningful innovation to global health. They focus on the discovery, development, manufacturing and marketing of vaccines and antibodies to protect people world-wide from infectious diseases.

Department
The Analytical Assay (AA) team is a young and dynamic group (20 team members), which is part of Analytical Development (AD), responsible for product analysis and developing methods to characterize our vaccines. Together, we use biophysical and analytical technologies to assess quantity, potency, purity, and identity characteristics of our products. We have a pivotal role between the regulatory authorities, quality unit and process development.

Job description
Are you our perfect candidate and ready to take this step in your career? Help us to get these vaccines on the market and be part of our outstanding team!
We are looking for a motivated Assistant Scientist who enjoys working in a multidisciplinary team.
Your main responsibilities will include:

Sample analysis with a diverse set of techniques to support Product Characterization, Formulation Development and Process Development;
Data processing, reporting and statistical analysis;
Communication with requesters from different groups;
Troubleshooting and flagging data inconsistencies;
Presentation and discussion of findings in the scientific team meetings;
Method maintenance including trending of critical method parameters and ownership of test procedures;
Method responsibility and training;
Supporting the continuous improvement of an efficient lab organization;
Possible side tasks, such as lab head deputy support.
Who we're looking for
The suitable candidate will have a HLO (Bachelors) degree in Analytical chemistry or a related field with relevant working experience. Practical skills and knowledge of analytical techniques for biomolecule analysis are required. Experience in LC, CE, FFF-MALS, DLS, and AUC is preferred. Experience in working in industry, GMP or at a ML-2+ laboratory or higher are considered advantageous.
You enjoy working in a team and you take responsibility for own work and planning. Importantly, you have a critical attitude and value accuracy in the execution of your work and that of others. You can find the balance between the main job and smaller side tasks. You communicate clearly and timely with your manager and immediate peers.
Additional vacancy information
Reference: A2000159
Contract: Temporary contract with CLS Services
Education: HBO/BSc.
Terms: Contract for at least one year. Full time preferred.
Contactperson: Claudia Erwich-Faaij
Phone: +31 (0)88 22 77 555
Solliciteer nu