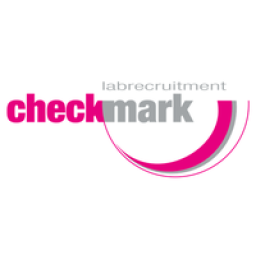 CheckMark Labrecruitment
Gepubliceerd: 25 dagen geleden
Assistant Project Lead Immunology
Gepubliceerd: 25 dagen geleden
Waar ga je aan de slag - Where will you work
A global biotech company that focuses on the development, pro­duction and marketing of vaccines, recombinant proteins and antibodies to prevent and combat infectious and other diseases. This department is responsible for evaluating vaccine candidates in clinical trials. Typical assays which are performed: ELISA, T-cell ELISpot, Intracellular Cytokine Staining, and Virus Neutralization Assays.
Wat ga je doen - What will your job be
In this role as an Assistant Project Lead Immunology you are involved in activities regarding the coordination of clinical study sample analysis. Do you have a background in immunology and would you like to gain experience in project management? Then Apply now!

As an Assistant Project Lead Immunology you are involved in activities regarding the coordination of clinical study sample analysis. In this operational project management role you will report to a Senior Project Lead. Your activities include:

Preparation and updating of documentation required to plan and complete clinical studies
Attending meetings, writing of memos and meeting minutes, drafting of slides and presentations

You may also connect with internal partners on operational/logistic processes

You will excecute, document and report according to Good Clinical Laboratory Practice (GCLP) quality requirements

Wat vragen wij - What are we looking for
For the position of Assistant Project Lead we are looking for a candidate with a strong immunology/virology background. Furthermore you:

Have a BSc or MSc in biological/medical sciences or equivalent

Experience working in the pharmaceutical industry, particularly in clinical development of vaccines or large molecules will be a great advantage
Excellent communication skills, fluent in English and Dutch
Regarded as preferred are: experience in working under quality standards such as GCLP, GCP or GMP
A good mindset, being organized, flexible, a team player and working under pressure are all good competences to have

Wat hebben we te bieden - What do we offer
Long-term position starting with a contract for 6 months via CheckMark Labrecruitment

Salary indication starting at €2624,- gross per month based on fulltime

Fulltime position (40 hours/week)

Dayshift
Wil je meer weten - More information
Neem voor meer informatie contact op met Sebastiaan Loriaux: 088 0021 126
Vacaturenummer: 7050
Solliciteer nu