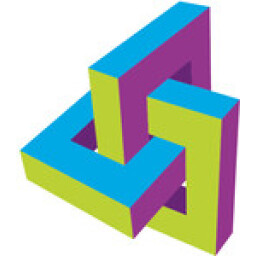 CLS Services
Gepubliceerd: ongeveer 1 maand geleden
Assistant Outsourced Coordinator - Analytical Project Manager
Gepubliceerd: ongeveer 1 maand geleden
CLS Services is a leading professional recruitment agency, specialised in the recruitment and career coaching of people with a background in chemistry & life sciences. For our client, Janssen Vaccines & Prevention, we are searching for an Assistant Outsourced Coordinator - Analytical Project Manager.

Company profile
Janssen Vaccines & Prevention is dedicated to bringing meaningful innovation to global health. They focus on the discovery, development, manufacturing and marketing of vaccines and antibodies to protect people world-wide from infectious diseases.

Department
The Clinical Immunology department is responsible for the immunological evaluation of vaccine candidates in clinical trials. Hereto, the department executes the immunological strategy supporting the clinical development, and ensures the development, and validation of the required immunological assays, as well as the clinical sample analysis. Typical assays to determine the immunogenicity of vaccines are the antibody ELISA, T cell ELISpot, Intracellular Cytokine Staining, and virus neutralisation assays.

Job description
The Assistant Outsourced Coordinator/Analytical Project Manager's responsibility, is to assist in the timely and correct sample analysis of clinical samples, either in house or outsourced to CRO's or partners. For outsourcing, the Outsourced Coordinator is responsible for monitoring the sample analysis in outsourced activities. For in house activities the APM is responsible for coordination of the clinical sample analysis. The required activities must be executed, documented and reported according to Good Clinical Laboratory Practice (GCLP) quality requirements. The Assistant Outsourced Coordinator will be responsible for organising the clinical samples in the Biobank system and will assist in shipments and coordination of sample analysis of the clinical studies.

Who we're looking for
We are looking for a candidate with a B.Sc. in biological/medical sciences who has the following skills.

Communicative skills, fluent in English;
Basic management skills;
Trained in GLP, GCLP or GMP is an advantage, but training is provided in house;
Pre: Experience in clinical development of vaccines.
Additional vacancy information
Reference: A2000133
Contract: Temporary contract with CLS Services
Education: HBO/BSc.
Terms: Project for at least 6 months.
Contactperson: Claudia Erwich-Faaij
Phone: +31 (0)88 22 77 555
Solliciteer nu