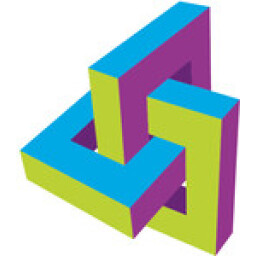 CLS Services
Gepubliceerd: ongeveer 2 maanden geleden
Analytical Project Manager
Gepubliceerd: ongeveer 2 maanden geleden
CLS Services is a leading professional recruitment agency, specialised in the recruitment and career coaching of people with a background in chemistry & life sciences. For our client, Janssen Vaccines & Prevention, we are searching for an Analytical Project Manager.

Keywords

Communication skills
Immunological assays
GxP
Clinical development of vaccines
Team player
Job description
Do you want to be involved in the immunological evaluation of new vaccines? Do you have experience in immunological assays but you do not want to be in the lab anymore? Then this is a nice opportunity for you!
As Analytical Project Manager, you will assist in the timely and correct sample analysis of clinical samples, either in house or out sourced to CRO's or partners. For out sourcing, you are responsible for monitoring the sample analysis in out sourced activities. For in house activities, you are responsible for co-ordination of the clinical sample analysis. The required activities must be executed, documented and reported according to Good Clinical Laboratory Practice (GCLP) quality requirements. Additionally, you will be responsible for organising the clinical samples in the Biobank system and will assist in shipments and co-ordination of sample analysis of the clinical studies.
Who we're looking for
The ideal candidate has a B.Sc. (HLO) in biological/medical sciences with some experience in the immunological assays that are performed. Preferably, you have experience with the clinical development of vaccines and/or GxP experience. We are looking for someone who has excellent communication skills and is quality minded. Are you not afraid to show initiative and a great team player? Then we are looking for you!
Company profile
Janssen Vaccines & Prevention B.V. is part of Johnson & Johnson, one of the biggest and most respected health care companies in the world. They are dedicated to bringing meaningful innovation to global health. Their teams focus on the discovery, development, manufacturing, and marketing of novel vaccines to prevent some of the most devastating and complex infectious diseases. These range from respiratory infections like respiratory syncytial virus (RSV) to human immunodeficiency virus (HIV) and pathogens of global concern, such as Ebola and COVID-19.
In this organisation, entrepreneurial people are working in a dynamic culture in which innovation and a 'can do' state of mind are of crucial importance. They are continuously looking for enthusiastic, talented people who have the ambition to develop themselves and can be of value to Janssen. The offices of Janssen Vaccines & Prevention are located in Leiden, The Netherlands.
Department
The Clinical Immunology department is responsible for the immunological evaluation of vaccine candidates in clinical trials. Hereto, the department executes the immunological strategy supporting the clinical development, and ensures the development, and validation of the required immunological assays, as well as the clinical sample analysis. Typical assays to determine the immunogenicity of vaccines are antibody ELISA, T cell ELISpot, Intracellular Cytokine Staining, and virus neutralisation assays.
Additional vacancy information
Reference: A2100044
Contract: Temporary contract with CLS Services
Education: HBO/BSc.
Terms: Salary: >3085
Days of leave: 25 + 11
Project for at least 1 year
See here our other employment terms for this vacancy
Contactperson: Claudia Erwich-Faaij
Phone: +31 (0)88 22 77 555
Solliciteer nu